Song settings by four composers from South Wales and four from New South Wales form the programme of this online filmed recital running on the new CAM Youtube channel launched on 26 November 2021.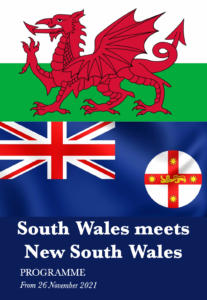 South Wales meets New South Wales is a triumph: bravo to everyone involved! Those who have composed music especially for this occasion have much to be proud of – their settings are top-notch!
Dominic Daula pianist & researcher, University of Cape Town
You and Jeremy have done an excellent job and really wonderfully captured the tone I was going for.
Alex Palmer composer, conductor
Congratulations on your YouTube launch. The trailer is fabulous – guaranteed to attract lots of viewers – myself included!
Penelope Robson concert organiser
Wonderful concept and fantastic to have the new south wales/south wales connection
Murray Mclachlan concert pianist, teacher at Chethams School of Music, Manchester
Congratulations on this – it's really impressive. I've enjoyed your performances and the works, new and old, very much. Well done!
Andrew Schultz composer
I am deeply impressed, with the film, your technique and presentation, and with your wonderfully musical pianism. Bravo indeed. I thought the film was absolutely beautiful.
Monica McCabe recording manager, wife of composer John McCabe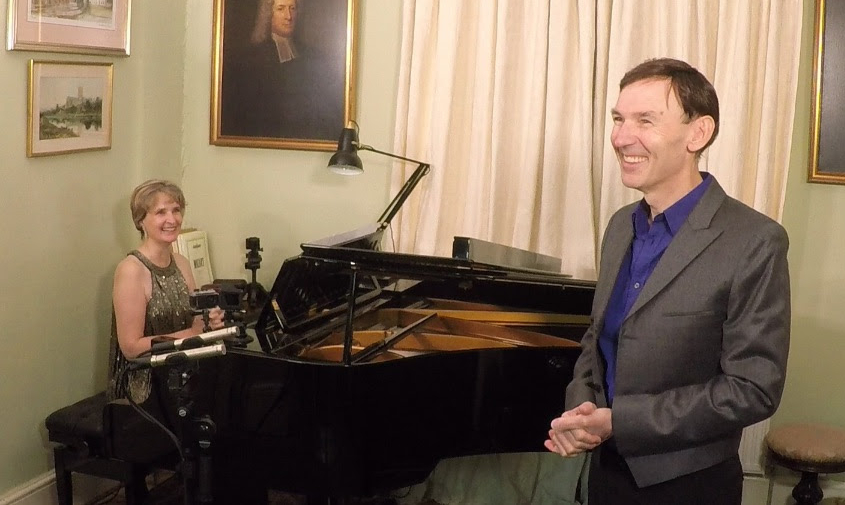 Jeremy Huw Williams baritone
Wendy Hiscocks piano
PROGRAMME
Alex Palmer (New South Wales)
Y Bardd a'r Gwcw / The Poet and the Cuckoo  world premiere
Peth Mawr ydy Cariad / Love is a Great Force  world premiere
Wendy Hiscocks (New South Wales)
Si-hwi-hwi  world premiere
Robin Ddiog / Lazy Robin  world premiere
Grace Williams (South Wales)
Y Gwŷdd / The Loom
Cysga Di, Fy Mhlentyn Tlws / Hushaby, My Pretty One  
Alun Hoddinott (South Wales)
Ym Mhontypridd mae mwriad / In Pontypridd my intention lies
Ffarwel fo i Langyfelach lon / Farewell to fair Llangyfelach
John Martin (New South Wales)
Dafydd y Garreg Wen/ David of the White Rock  world premiere
Dacw 'nghariad i lawr yn y berllan / Yonder in the orchard is my love  world premiere
Andrew Schultz (New South Wales)
Ar Hyd y Nos / All Through the Night  world premiere
Suo Gân / Lullaby  world premiere
William Mathias (South Wales)
Tôn y Melinydd/ The Miller's Song
Hobed o Hilion / When I was a Young Lad
Nathan James Dearden (South Wales)
Cân y Cathreinwr / The Ox-Driver's Song
Cân o Ogwr/ Song of Ogmore
This concert is lovingly dedicated to the South Coast teacher Wendy Blunt who was an inspiration to her students and one of the kindest and most generous people to have graced the earth.