'And I saw a new heaven' is probably his best known work, but find out about the incredible journey from Hackney to Sydney of Edgar Bainton, whose songs will be performed at CAM's Music of Oz concert on 24 November.
Born in 1880 in Hackney, East London – the son of a Congregational minister – Edgar Bainton was later to become Director of the New South Wales State Conservatorium of Music in Sydney, Australia. Music scholarships initially took him to Coventry followed by the Royal College of Music studying with Walford Davies and Charles Villiers Stanford.
His first job came in 1901 as piano professor and later Principal of the Newcastle-upon-Tyne Conservatory of Music. He became involved in the local musical scene, composing, playing, conducting and marrying a former student, Ethel Eales in 1905.
But things took a turn in the summer of 1914 when Bainton visited Germany's Bayreuth Festival. He was arrested after war broke out and as a male enemy alien of military age he was sent to the civilian detention camp at Ruhleben, near Berlin for the next four years.
Fortunately, he was put in charge of all the music at the camp and became acquainted with several later successful musicians. He was sent to The Hague in 1918 and when war was to end soon after he was able to conduct the Concertgebouw Orchestra in two concerts of British music before returning to England.
By 1930 he was touring further afield to India, Canada and Australia. The New South Wales State Conservatorium of Music was so impressed that they offered him the directorship. So, in 1934 Bainton and his family started a new life in Australia.
When Arnold Schoenberg applied for a position at the Conservatorium, Bainton turned down the application on the grounds of 'modernist ideas and dangerous tendencies.'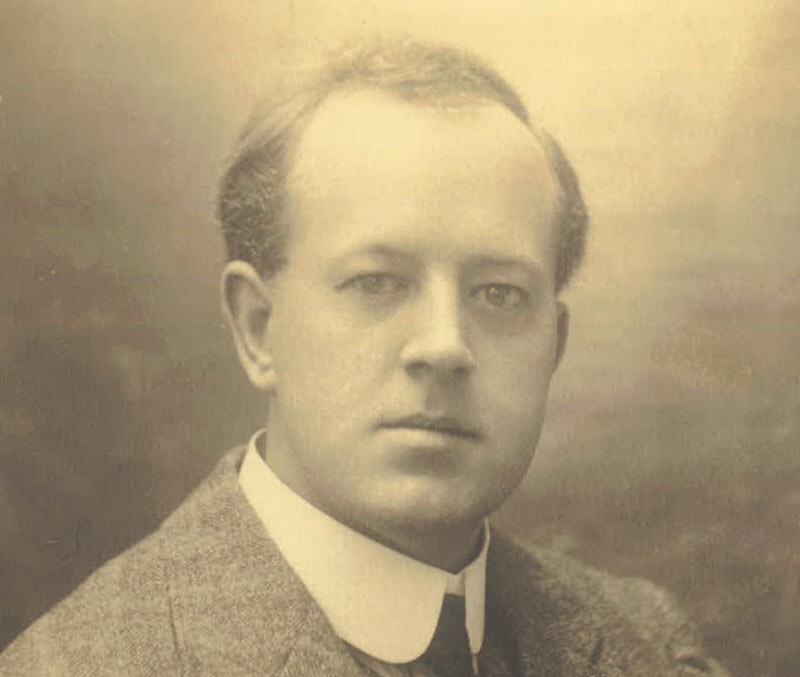 An early opportunity arose with the formation of the Sydney Symphony Orchestra – whose inaugural concert Bainton was to conduct. As well as introducing previously unheard European music to Australia, Bainton was also able to use his new position as a platform for his own works and he continued as a composer up to his death in 1956.
Wendy Hiscocks tells us more about her decision to include Bainton's music in the concert programme:
"Edgar Bainton's music was mostly unfamiliar to me. When I was recording the songs of Arthur Benjamin there was an opportunity to explore the songs of Bainton with a view of including them on the disc as many of them were unrecorded. I soon discovered the rich array of material much of which had been written for his wife to sing. This treasure trove revealed the composer's philosophical and mystical line of thought and there is often a sense of other worldliness in his music.

For the November 24 concert, I look forward to bringing his unpublished work to a wider audience together with his better known 'Slow, Slow, Fresh Fount' (1920) and songs that open a window on his experiences during World War One such as 'A Casualty' (1919)."
Music of Oz
Friday 24 November, 7.30pm
St George's, Hanover Square, London
Tickets: £20

Music of Oz is supported by Wirripang
Publisher and retailer of Music, Books, CDs.
https://celebratingaustralianmusic.com/wp-content/uploads/2017/10/Edgar-Bainton-at-his-desk.jpg
905
1200
revolutionarts
https://celebratingaustralianmusic.com/wp-content/uploads/2022/06/CAM-4-Square.png
revolutionarts
2017-10-06 20:42:13
2017-10-06 20:42:13
'And I Saw A New Heaven'