Music from Two Hemispheres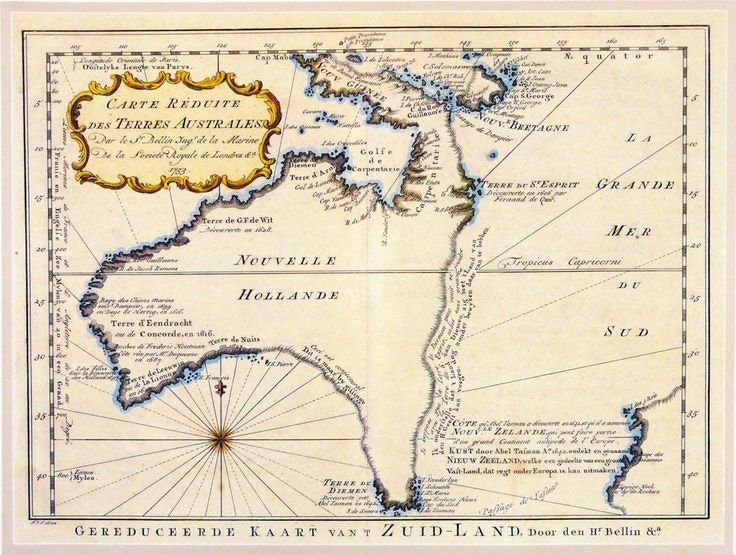 When the map was drawn up in the second half of the 18th century the west was only aware of half of Australia's existence. Yet today this vast country is a thriving cultural and creative hub to equal anywhere in the world. The CAM Friend's concert on 21 May will celebrate music by composers from this new world as well as the old…
Let's start with the Ozzie's…
Percy Grainger (1882 – 1961) is probably known as much for his eccentricity as for his compositions. Yet his music is amongst the most interesting and accessible. Molly on the Shore will be performed in the fantastic arrangement created by the virtuoso violinist Fritz Kreisler.
Most famous for his Jamaican Rumba, this concert will also feature three of Arthur Benjamin's (1983-1960) delightful chamber music pieces: Carnavalesque, Arabesque and Humoresque
Australian born composer, pianist and music examiner Wendy Hiscocks will be performing alongside violinist Phillipa Mo in this concert which will include her Caprice & Tarantella. Wendy is also the founder and Artistic Director of Celebrating Australian Music and chairman of the British Music Society
One from the United States…
The American composer William Kroll (1901 – 1980) is probably best known for his Banjo and Fiddle. He studied in Berlin but made his professional debut in New York as a violinist and played with the Elshuco Trio, the Coolidge Quartet and the Kroll Quartet.
And three with French connections…
The father of impressionism, Claude Debussy (1862-1918) must be among the most influential composers of the late 19th and early 20th centuries. One of his last works, his violin sonata is a powerful, forward-looking work fusing elements of this conventional form with an affinity for gypsy violin playing.
Although born in Bradford, Frederick Delius (1862-1934) spent most of his life in France after failing to successfully manage a Florida orange plantation. His violin sonata No 2 displays his unique musical language which moved Sir Thomas Beecham to call him 'the last great apostle in our time of beauty and romance in music'.
Lebanese-French composer-organist Naji Hakim (born 1955) studied under Jean Langlais, and succeeded Messiaen as organist at the Église de la Sainte-Trinité in Paris. His energetic sonata for violin solo was written in 1994.
And you can't get much more British than this one…
Sir Edward Elgar (1857-1934) wrote his Violin Sonata in E minor at 'Brinkwells' – the Sussex country house in West Sussex which Lady Elgar acquired for her husband to recuperate and compose. This is also where he wrote some of his most important chamber works.
Friends of CAM in Mayfair
The Nicholas Boas Charitable Trust
22 Mansfield Street, London, W1G 9NR
* Pre-concert drinks 7pm*
* Concert 7.30pm*
* Followed by optional supper
* free for CAM members
CLICK HERE TO BECOME A FRIEND OF CAM
Percy Grainger (arr. Kriesler) Molly on the Shore
Wendy Hiscocks Caprice & Tarantella
Claude Debussy Violin Sonata
Edward Elgar Violin Sonata
Arthur Benjamin Carnavalesque, Arabesque, Humoresque
Naji Hakim Sonate pour Violin solo
Frederick Delius Violin Sonata no. 2
William Kroll Banjo & Fiddle
Celebrating Australian Music is grateful for the support from Wirripang.

https://celebratingaustralianmusic.com/wp-content/uploads/2018/05/Nouvelle-Hollande.jpg
555
736
revolutionarts
https://celebratingaustralianmusic.com/wp-content/uploads/2022/06/CAM-4-Square.png
revolutionarts
2018-05-12 10:37:23
2018-05-12 10:37:23
Music from Two Hemispheres