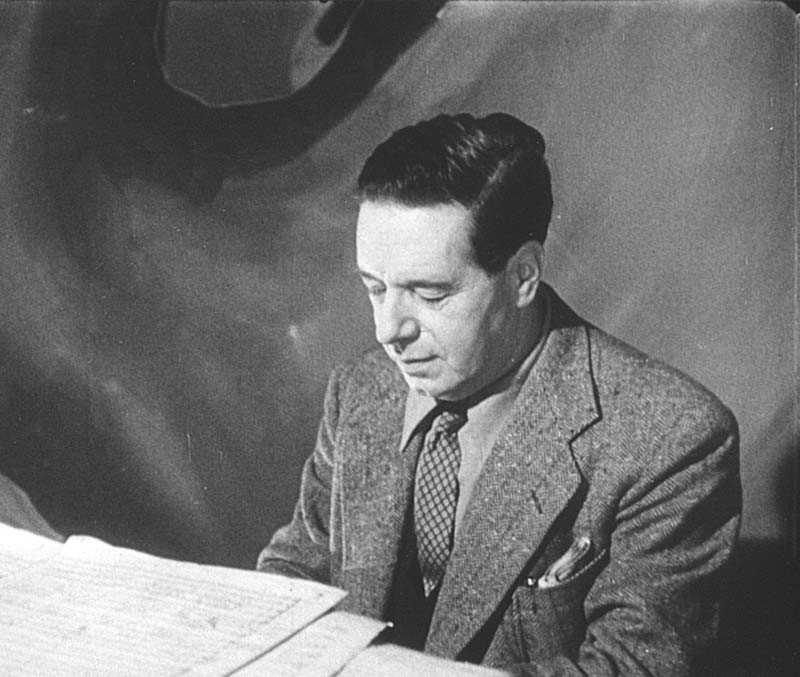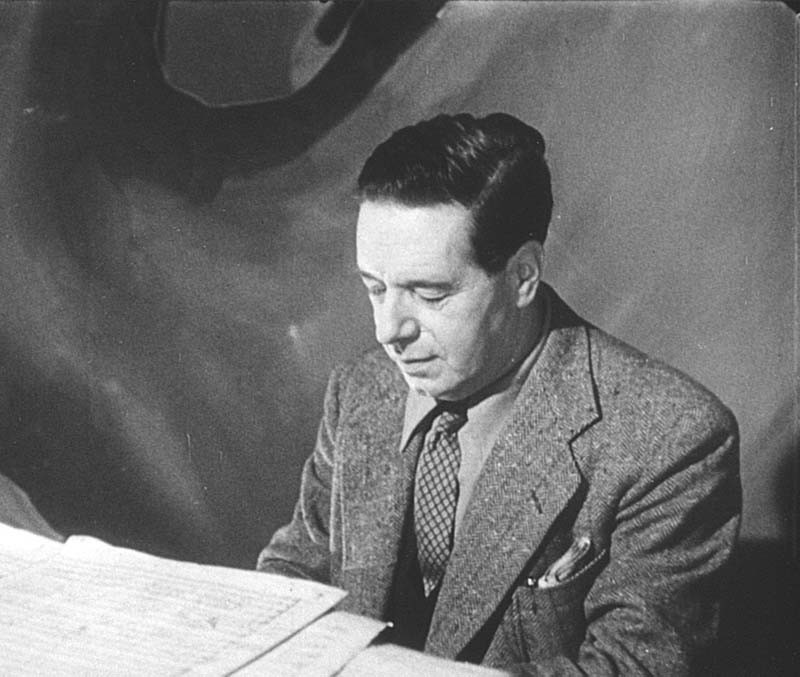 The story of Arthur Benjamin's life and music between the years 1893–1960 navigates a fascinating path through the history of the British Empire and of Europe. Born in Sydney, Australia, Benjamin was, to a certain degree, self-taught with an innate musical ability aided by perfect pitch and remarkable powers of observation from an early age. Formal training as a pianist and composer was never to feature for any lengthy period of time in his life whether it was administered by the likes of the British organist, George Sampson, who settled in Brisbane where Benjamin spent his childhood in the tropics or the scholarship to the Royal College of Music where his studies with Stanford were interrupted by his participation in the First World War.
Benjamin's musical career was all encompassing; he was a virtuoso pianist and highly regarded as a teacher of his instrument, and his list of piano students at the Royal College of Music boasted the names of Lamar Crowson and Benjamin Britten; he was a music educator and conductor, roles that played an important part in the musical life of Vancouver, Canada where he lived during the Second World War. A widely travelled individual for his time, Benjamin was known as a bon viveur and a gourmet cook possessed with a great love and zest for life. This was reflected in his composition which gradually evolved from the wide variety of music he heard and performed. Stylistic influences ranged from Bach to Debussy and Ravel, from African-American spirituals and folk music of different countries to jazz and the classics. His collaboration with Alfred Hitchcock in the early years of British sound pictures of the 1930s honed the Australian composer's concept of pace and musical drama, an important element in shaping his voice as a mature composer.
Whether it was his international smash hit Jamaican Rumba, his large-scale Symphony  or three-act opera,  A Tale of Two Cities, Benjamin's music is imbued with a sense of beauty, expert craftsmanship and a rhythmic vitality delivered from the hands of a musician who was a master of improvisation at the piano.
https://celebratingaustralianmusic.com/wp-content/uploads/2017/07/arthur-benjamin.jpg
677
800
revolutionarts
https://celebratingaustralianmusic.com/wp-content/uploads/2017/07/cam-300x133.png
revolutionarts
2017-01-29 16:59:15
2017-07-09 19:08:10
Arthur Benjamin