Samantha Crawford soprano (pictured)
Coral Lancaster cello
Wendy Hiscocks piano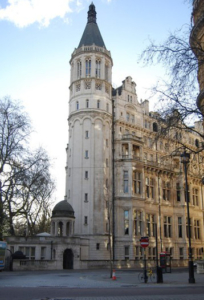 A wonderful opportunity to attend this glorious musical event in one of London's most prestigious (and private) iconic buildings.  Founded in 1882 by Gladstone, the National Liberal Club near Whitehall by the noted Victorian architect Alfred Waterhouse stands proudly overlooking the Thames from 'the most splendid terrace in London'.
One of the largest and most dramatic rooms with its grand piano is the Lloyd George Room which will host this one-hour recital preceded by coffee. The programme of music by Australian composers together with the much loved Ralph Vaughan Williams will be performed by this talented all-Australian trio.
Rebecca Clarke Epilogue
Passacaglia on an Old English Tune
Horace Keats The Orange Tree         
Brennan Keats Moons as Big as Mountains (UK premiere)
Wendy Hiscocks Songline for cello & piano (London premiere)
Ralph Vaughan Williams Six Studies in English Folk Song for cello & piano
Don Banks Five North Country Folk Songs
TICKETS £10 (free for Friends of CAM)
All guests must register in advance for this event
Only those on the door list will be admitted
Coffee and tea will be served at 11am prior to the recital

 

The recital will last approximately one hour and there is no interval
'…fabulous concert,'
Paul Patterson, composer
'…wonderful concert – thank you so much…'
Nigel Foster, Artistic Director of the London Song Festival